Live Web Chat Software for Libraries
Engaging with your virtual library patrons has never been easier
UniqueChat live web chat software delivers convenient assistance to online library patrons that is faster and more efficient than phone or email. UniqueChat for libraries can be simple and faster  – before, during, and after library hours.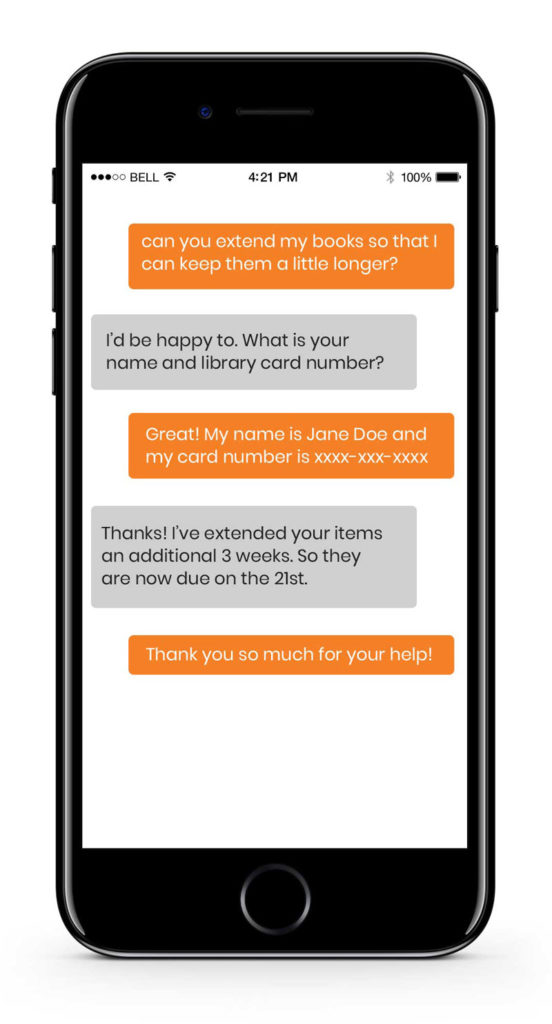 Think about a positive experience you've had interacting virtually with a service provider, say contacting your internet service provider. How did it make you feel to get quick and concise answers to your questions without navigating a long phone tree or listening to poorly recorded hold music? The key to great experiences is a conversational approach that works for your device. UniqueChat is the answer.
Unique's Patron Services team answers chats on behalf of dozens of libraries across North America.  From e-media assistance, to placing or altering hold requests, or answering specific library policy questions, our highly trained team can supplement your internal service organization.  Since the COVID-19 pandemic began, our team has stepped up to handle hundreds of thousands of library patron interactions, ensuring that our library's constituents have access to services.
Trusted by Top Libraries

Unique has been an expert in live web chat software for 5+ years specifically for public libraries, implementing UniqueChat on library websites like those shown above. Simple to use for both staff and patrons, our proven platform encourages patron engagement from all your webpages from their preferred device (desktop or mobile) and in their preferred language using built-in translation functionality.
Not sure which model to use? Try a hybrid approach with library staff answering when you can being supported by the UniqueChat team during closed hours.
Your website can be your busiest branch. How are you staffing your virtual branch?
Allow your library to engage virtual users and connect with your library patrons. UniqueChat live web chat software enables real-time assistance to online customers in a format that suits their usage preferences.